I have been unable to post photos from my camera for quite some time now because I couldn't load them onto the comp. Now I can so get ready to see some!
This is the baby digging into the cake we got for her first birthday in June. I have been wanting to post it but have been having problems with my digital camera... Of course posting this means I finally got them figured out!LOL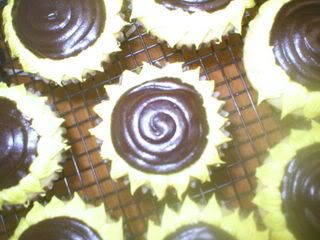 These are some cupcakes I made that I thought turned out pretty well. The center is chocolate! YUMMM.