The basic idea that I was going for was simple. Kindness builds the community. My first thought was a masjid building block set that the kids would get a piece of every time they did a good deed during the month of Ramadan. But, that didn't work out because they were on backorder and I have not been able to get one. So, I did a fabric wall-hanging instead.
I took a .
coloring book picture of a masjid
and copied it onto fabric, and they will get a piece to iron onto the main scene every time they do a good deed. I made envelopes with the ideas for charity/kindness and in each one there is a new piece of the masjid.
You will need fabric, bonding paper, good scissors, and a pencil to draw the outlines with.
To make the whole thing I took a yard of my main fabric (sky and stars in my case) and then I ironed on a fabric bonding paper (you can find it at craft stores) onto 1/4 yard of a few other colors and 1/2 a yard for the main color of the masjid.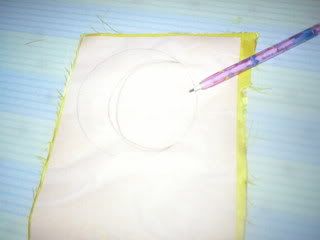 Then, you go to town making the pieces of the mosque by drawing onto the paper backing and then cutting it out. When you are ready to put a piece onto the wall hanging all you do is peel off the paper backing and iron it onto your main fabric.
Here is the basics of what it will look like with all the pieces just laid out over the top where they will be ironed on in the end.
Now, the rub with this one is that it can be as simple or as complicated as you want it to be. You can use felt and glue rather than the iron on stuff if you want. Or, you can do what I am doing. I have a matching yard for the backing and a piece of batting so I can make it into a quilt in the end. Sooo, after the kids place the piece and we iron it on I will be sewing around the edges of each piece. Then, at the end of the month I will stick the three pieces together with some spray adhesive (saves pinning) and quilt around the design.
Does that make sense at all??? Insha'Allah