So, I have seen the lists of a few other bloggers… I think
Dawn
deserves the credit for this. I find that they are kinda fun and reveal a little about the person making them… So here is mine, in no order of importance or anything.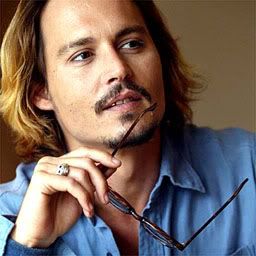 Yeah, Johnny Depp. But, not "21 Jumpstreet" Johnny Depp… "From Hell" Johnny Depp.
Who can resist Antonio? Of course this is the one DH thinks is the craziest of them all. He thinks he looks like a greasy Egyptian mechanic.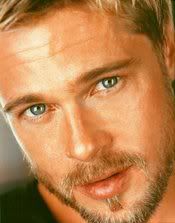 Brad Pitt… I really liked him in "Fight Club". He can be a little tu-tu sometimes, but most times is really cool.
Nicholas Cage is an all time favorite… I have liked him since Moonstruck. Quirky and not handsome in a traditional way, but very appealing.
OK, you might not recognize him right away… Yusuf Islam/Cat Stevens. Now the Islam thing is just a bonus, I have thought he was too cool since I started listening to his records in high school. I always was a hippie child at heart:)
OK, so I feel all shallow and materialistic because I am looking at my list and it is all about pretty boys… But all in good fun right?! Of course you may note a theme in the pictures I found of all my list men. Facial hair, gotta love it.